Good things come to those who wait
Marcus Morrison


10/27/2016 11:07PM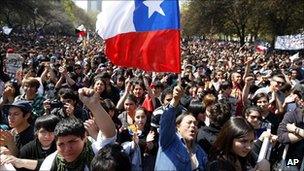 Sods law being the operative words here as the Chile strike in Santiago causes team shirts to be delayed. I did wonder when the tracking order was stating shipment held in Santiago, but just put this down to how the system works. But then frustration as during a work management meeting we were informed that the Customer and Immigration workers in Chile had went on strike! No plan Saturday to the Islands meaning no shirts for Sundays games, grrrrrr. Laga Sports however were very quick to let us know and put us at ease and hope that it will be with us next Saturday.
Checking ye olde google it has stated that the Chilean public Sector Chilean public sector has called a 72 hour strike from 26 October 2016 which may cause disruption; if you intend to travel by land to a neighbouring country you should contact your travel company or tour operator. Chuffing great!

But moving on from this tiny spot of negativity it is great to announce that Dynasafe BACTEC Ltd are keen to sponsor Falklands Xtreme Sports and we are in discussion with them as to how they can assist. With their help and support we will be able to purchase some much needed equipment for our adults and youth leagues. Massive shout out to John Hare for his support and helping with our requests. Templars Medical have also shown a keen interest in assisting us and will in touch with us in the near future to discuss potential sponsorship, so watch this space :)
Fundraising events are being organised and will soon be in full swing, with the fantastic green token provision by FIC to be utilised and of course we are preparing for the New Years Day Raft Race and will be looking to hold a fun day to coincide with this event. Lets pray for nice weather! Registration forms and rules will be out one and all very shortly and adverts and marketing will be in constant flow over the next coming weeks. So dont delay register today :)
The Morrison Xtreme League is in full swing and is already looking to be a closely run thing, however current FIC Xtreme Trophy winners are propping up the rest of the table and the loss of Duane Evans has shown greatly in their goals for and against. But new recruit Lucas Bernsten may provide some necessary fire power up front, or failing that add to the array of central players :P. Its great to see new players joining the ranks and enjoying the game. Tom Busbridge, Gemma Finn, Ulia Sytchova, Mark Tibble,Isabel Ceballos and Roy Shepherd (both not new to the game but great to seethem coming back into it). And we still continue to gain interest from other players. We may need more shirts and another team at this rate!
Mari-ann has worked wonders with the PeeWees and Juniors via our affiliation with the Infant and Junior School and has recently completed the first term of games and is having a much deserved break until the new term starts and the net cohort of players begin. The young players have been fantastic and thoroughly engrossed in learning the game and wanting to have fun, great to see. They are also keen on undertaking their own fundraising and are forming a committee to help with this. Falklands Xtreme Sports will be supporting and assisting them all the way as we look to raise funds to get them the much needed equipment they so desire.
And last but not least the Pittsburgh Penguins have come back to let us know that they are extremely busy with commitments but I have not lost the faith and continue to search for that elusive coach/players to bring to the Islands to help our sport develop. As they say Go Big or Go Home!
Off to check the DHL tracking order for the 100th time and hope our Chilean compadres come to some agreements and end the strike! We want our early Christmas present dammit!